What does it mean to create something new? I think we can all agree nothing is original and we're all just cobbling work from various usually undisclosed sources, but occasionally those sources can join with new opportunities to make something truly original, and exciting. In 2017, that was Steven Suptic's Alternative Lifestyle, now known as Sugar Pine 7. Starting after Suptic (and all his colleagues)

lost their job at Sourcefed
, these Alternative Lifestyle videos were, as Suptic explains:
"Freeze-frame narrated, hyper-surrealistic, improv-based comedy that uses the vlog format as a vehicle to promote a character-driven story. Or just shitty videos, that works too."
It's been a few months since Sugar Pine 7 has been reported to be cancelled, with the channel only uploading their weekly podcast and no more of these Alternative Lifestyle videos. But I wanted to have a look back at what Alternative Lifestyle was, and why it's important to memorialize in modern entertainment.
What Is Alternative Lifestyle?
Originally coined as 'The Steven Suptic Experience', Sugar Pine 7 began as vlogs that seemed… slightly off. You eventually understood that these people are real people but with exaggerated or alternative characters that were improvised and performed. It satirized the LA YouTuber lifestyle that was so fetishized online by showing versions of themselves that wasn't just to mock a group of creators but to mock themselves, as many were already established YouTube creators in circles like gaming and online news. Steven Suptic as the hyper-rich boss trying to keep control, Cib as the impossibly dumb vapelord, James as the fired up wildcard with a mysterious background – even the unnamed camera man had an absurdist character (my personal favourite, Alfredo). After all, everybody has a characterized persona online – Sugar Pine 7 were just owning it with some style.
But how does this work? An online audience wired for the weekly vlog formula should reject such blatant falsities, right? But similarly to things like WWE, Sugar Pine 7 kept the reality of the people and their actions in the world but blurred that with improvised characters and comedy. They would often plan where to go and what the rough concept of the video was, whether that was ghost-hunting or going on a fishing trip, but nobody knew what was going to happen in the moment. Using freeze-frame narration from Suptic to keep a rough narrative structure and trim the usual chaos that occurs during group comedy improv, the Alternative Lifestyle is constantly battling itself. It wasn't just tiptoeing a line, it centred on a spectrum between reality and fiction that had some room to experiment with. 
Experimentation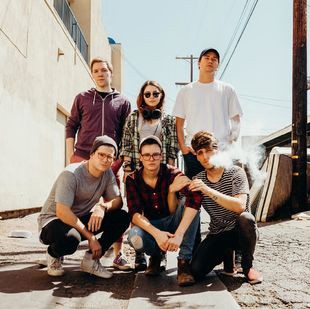 The first season of Alternative Lifestyle completely rocked the boat of online media. An example of this was that nobody knew they were even watching a season at all: they were just weekly videos. But gradually, story arches begun to emerge. Every episode was isolated and worked standalone, but elements of their real lives and fake adventures became recurring plots. Parker being cursed by a tarot card reader and James mysteriously being drafted to something nobody knew about were clearly stories built from improv that was developed, but Steven consistently following up the production and sales of real posters or the crew trying to move into a new office had bits and characters while clearly being real events and problems. The format is poked at for copying Arrested Development with its freeze-frame narration comedy, but it couldn't be further from a television show. I'd argue it's much more interesting than that. 
Not only did Sugar Pine 7 supply story arcs, characters and improvised comedy episodes but it thrust it into a real world setting with real people that made the absurdist nature of the cast so much funnier. While being seen as fake, it was completely transparent – it allowed viewers to see the planning, filming and editing process of making the videos that they were watching at that very moment. Most of the research I have on the production of Alternative Lifestyle videos are watching Alternative Lifestyle videos – it's all on the table. It guided viewers on a journey that forces you to buy into something you've never experienced before, and just as you think you understand the format, they change it. In the season one finale it has fully fictional, cinematic filmmaking pairing real drama with improvised comedy that even kills off a character. But how can it just flip from improvised vlogs to dramatic filmmaking?
Inventing A Genre
"It takes the suggested requirement that entertainment should immerse you in one world and gives that requirement the middle finger."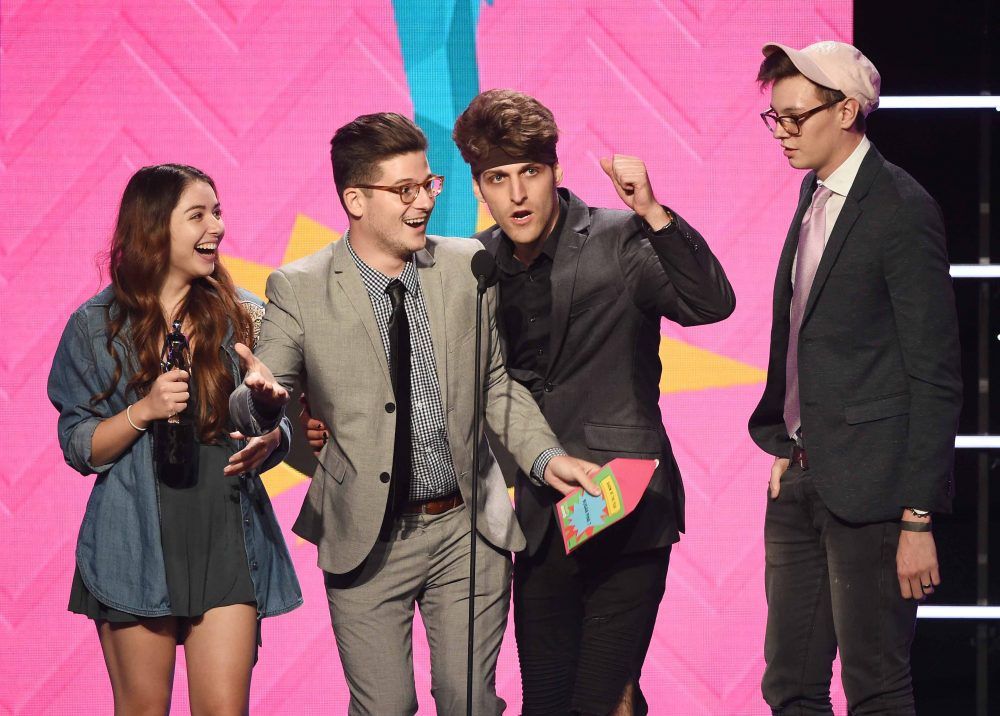 It isn't the way it's shot, written or created, but more importantly the platform that it lives on. Playing around with the LA vlog lifestyle and blending reality with fiction works alongside the versatility and intertextuality of YouTube. It takes the suggested requirement that entertainment should immerse you in one world and gives that requirement the middle finger. Online video will never prosper attempting the scope and style of film and television, because it can create a viewing experience completely different from any of it. Sugar Pine 7's Alternative Lifestyle is an example of creators moving from the competitive and exhausted world of gaming lets plays and online news and creating something brand new with the risk of that going terribly. That's how genres, and history, is made. But it doesn't always go smoothly.
We don't know all the details of why this show was cancelled or the exact mentality of the creators towards the end of the project, but from an observers perspective I will still always have respect for raw creativity in an algorithm-centric system that pressures content creators to follow the pack and keep the quantity flowing. In further seasons they kept experimenting, adding in more cast members and introducing other live-action segments which seemed to have a choppy reception, and it's worth noting that their channel now just displays their first season – front and centre. Perhaps that much fluctuating creativity in a versatile format was destined to either get out of control from change, or get stale from the lack of it. It became an idea between friends to an office-centred company paired with the stress and pain that comes with that change. 
But at the very least, that first season and Alternative Lifestyle as a whole is worth watching, celebrating, studying and memorializing. Not just as a piece of comedy and art, but as a monolithic open letter telling everyone that online content can be much, much more. Or just shitty videos, that works too.